Témoignages clients
Chaque année, nous aidons des centaines d'entreprises à résoudre leurs problèmes de qualité. Avec nos clients, c'est une histoire de succès communs. Découvrez leurs témoignages.
Kärcher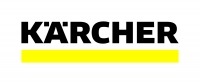 Kärcher, une entreprise familiale, est le leader mondial des solutions de nettoyage. Se différenciant par leur efficacité, leur innovation et leur qualité, les produits Kärcher sont vendus dans 65 pays à travers un réseau fort de 105 distributeurs. Découvrez comment Pro QC accompagne Kärcher en Chine, à Taiwan, en Inde et en Italie.
---
High Street TV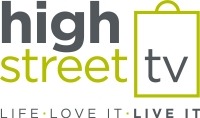 High Street TV est une entreprise anglaise qui détient un vaste réseau de vente au détail comprenant cinq chaînes de télé-shopping sur Sky et FreeSat. Elle opère au Royaume-Uni et à l'international.
---
Soluciones De Sourcing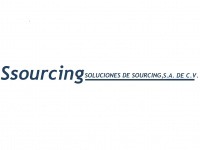 Soluciones De Sourcing's experience developing products and brands within the Mexican market has earned them the distinct reputation of offering competitive prices, in combination with product quality and superior service.
En lire plus
---
Wahl

Basée à Sterling, dans l'Illinois, la société Wahl Clipper Corporation a inventé la première tondeuse à cheveux électrique en 1919. Aujourd'hui, l'entreprise est un des plus grands fournisseurs mondiaux de tondeuses, de rasoirs et de masseurs électriques.
---
Falabella

Avec un chiffre d'affaires de 12 milliards de dollars et 80000 employés, Falabella est un des leaders de la vente au détails en Amérique du Sud. Depuis 2008, Pro QC accompagne Falabella en effectuant des inspections de produits pour les gammes de textiles et de biens d'équipements en Chine, en Inde et en Malaisie.
---
Smart IT

Smart IT offers various products relating to personal computing, electronic entertainment and much more. Pro QC partnered with Smart IT in 2004 and has since provided product inspections & supplier audits in China & Taiwan.
En lire plus
---
Mum 2 Mum

What started out as frustration from the lack of good quality baby products available in the New Zealand market, two mums founded Mum 2 Mum in 2004 and now design, manufactures and sells infant accessories and textiles throughout the world.
En lire plus
---
Technogym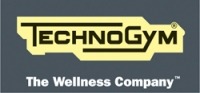 Technogym is considered a world leader in the design of fitness equipment for both commercial and residential use. Pro QC has worked with Technogym since 2004, providing on-site inspections and audits throughout China and Taiwan.
En lire plus
---
Watt Stopper/Legrand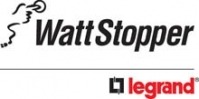 Located in California, Watt Stopper/Legrand makes energy efficient lighting controls for commercial and residential use. Watt Stopper and Pro QC have a long and successful history, having worked together closely since 1999.
En lire plus
---
Pacific Steel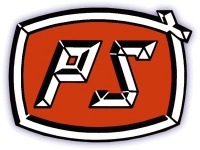 Located in Berkeley, California, Pacific Steel is the fourth largest surviving steel foundry in the United States, with over 80 years of experience and 700 employees working three shifts a day.
En lire plus
---
Meadowcraft, Inc.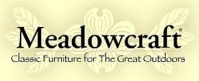 Meadowcraft, Inc. is the largest manufacturer of outdoor wrought iron furniture in the USA. Meadowcraft has worked with Pro QC for over four years at factory locations in China, the Philippines and Mexico.
En lire plus
---
Cook's Direct, Inc.

Cook's sources in China, India, Malaysia and Thailand, where Pro QC represents their interests in the quality and conformance of their products. We interviewed Jeffrey Breeden, COO & Chief Merchant, about their objectives and results with Pro QC.
En lire plus
---
New Day Imports, Inc.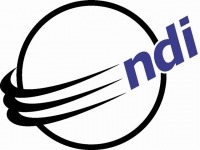 New Day Imports, Inc. is a procurement specialist sourcing a broad range of products and tooling from China. We interviewed Stephen Arrant, Import Director, about their experiences using Pro QC as their third party quality provider (3PQ).
En lire plus
---
Waterloo Industries, Inc.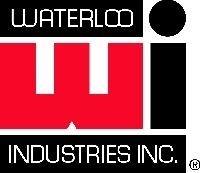 Waterloo Industries, Inc. is the world's largest supplier of tool storage products. We interviewed Paul Pechacek, Corporate Quality Engineer at Waterloo, about their experiences using Pro QC for the last 6 years to represent their quality interests.
En lire plus
---
Lowe Alpine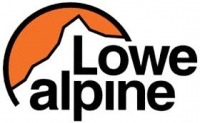 Lowe Alpine's history, as noted on their website, is rich in passion for family and outdoor adventure. It started with Ralph Lowe in 1956 and expeditions with his children up the Exum Ridge on the Gran Teton in Wyoming.
En lire plus
---
MSC Industrial Supply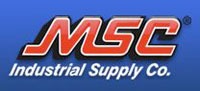 MSC Industrial Supply is one of the largest distributors of Metalworking and Maintenance, Repair and Operations ("MRO") supplies to industrial customers throughout the United States.
En lire plus